DOES THIS SOUND FAMILIAR?
You have a final salary pension but are not sure what you need to do to realise its true value
You have multiple pension pots from a range of different jobs throughout your career, but most of them are dormant
You're looking to realise the benefits of your pension before you reach retirement
You need to seek advice before you can transfer a final salary pension, (unless safeguarded benefits are under £30,000).
Leaving cash sitting in stagnant pension funds could be costing you dearly.
Your pension can start working for you years before you retire.
WE WILL HELP YOU REACH YOUR FINANCIAL GOALS
At Integritas Financial Planners, we specialise in helping individuals and small to medium-sized businesses to achieve their goals through holistic financial planning and support. Pension legislation often changes, but our expertise in this field will help you navigate through complex regulations, while our independence will help you to find the best blend of pension products to suit your individual financial circumstances and aspirations.
This means we will:
Conduct a review of your current financial circumstances, and understand your long-term goals
Identify and recommend the best course of action to help you achieve your aspirations
Implement plans that we agree on your behalf and continually review progress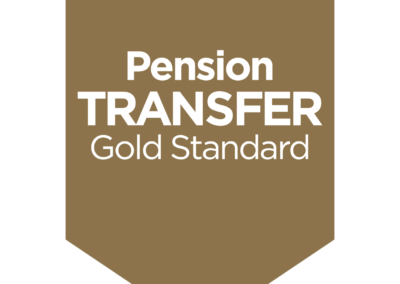 The Pensions Advice Taskforce, a representative industry bodiy set up by the Personal Finance Society has etasblished a voluntary code of good conduct for Safeguarded and Defined Benefit Pension Transfers advice – the 'Gold Standard'.
Adopters will display the Pension Transfer Gold Standard 'badge' an can be found by searching the Money Advice Service Directory. Integritas' Listing can be found here
You can view and download a copy of the Pension Transfer Gold Standard consumer guide here
"I found Mark to be very professional, friendly and easy to talk to. The financial advice he provided gave me the opportunity to make a balanced and informed decision in regards to my pension needs with respect to my impending retirement."
The Integritas Financial Planning Process
At Integritas, we take the time to understand your financial goals – and work with you to attain them. We do this using a five-step process:
Discovery
Build a clear picture of your current financial circumstances, with no obligations
Your Aims & Objectives
Clarify your aims, objectives and timescales over which you wish to achieve your goals
Review & Recommendation
Analyse your current position; highlight gaps and recommendations to reach your goals
Implementing Your Plans
We explain our report and answer any questions or concerns you may have
Ongoing Review
Regular face-to-face reviews to keep you updated and make any necessary changes
"Having provided Mark with details of our circumstances, he explained our options – in 'simple' language and advised us how to proceed which matched exactly our lifestyle and expectations. We have recommended Mark to our friends and we all agree that he tailors-makes financial planning to suit the individual."
"We needed to consolidate pensions and monies into a managed portfolio for our retirement. Mark facilitated the consolidation, showed us how money and assets could be used via detailed spreadsheets. Our retirement plan starts later this year and we can't wait."
"Mark dealt with a very difficult pension provider and obtained a very favourable result for me. Now that I'm retired, the outcome has been exactly as I had hoped despite the attitude of the pension provider. I am not able to think of anything which Mark could have done better – he spent the necessary time and effort in pursuing the matter to a very successful conclusion."
"Getting the most from our investments is what we all look for, but it can be a world of uncertainty and apprehension. Marks professional and assured explanations and advice have guided us through to the best options available for our personal circumstances, engendering the high level of surety we were looking for. Mark exudes a confidence and obvious ability to engage with clients at all levels of understanding and requirements."