Mark Is A Top Rated Adviser!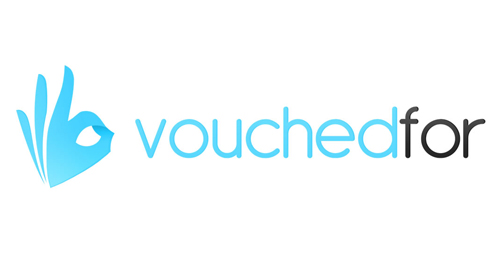 Our very own Mark has been named as a Top Rated Adviser 2021 by the prestigious VouchedFor organisation!

He received an outstanding rating of 4.8 out of five from a total of 102 reviews.
Download Our Client Agreement Here


Mark's impressive certification is based on a variety of checks carried out by VouchedFor. These include checks on recent client reviews, transparent fees, and positive first impressions. A huge 94 per cent of people reported a positive first experience when communicating with Mark, even before they had become Integritas clients.
Praise For Mark
Many of Mark's individual skills are highlighted by the reviews that are listed on the VouchedFor website, but there are clear themes running through them. Mark is continually described as being easy to deal with and clear in his explanations and advice.

Words repeatedly used to describe Mark include 'clear', 'helpful', 'informative', 'prompt', and 'easy to talk to'. He is continually praised for offering viable solutions to a wide variety of different clients and for maintaining ongoing communication and support.
About Our Top Rated Adviser
Mark, who is based in Swadlincote, has been working in the financial services industry for over 17 years and has a particular interest in offering post- and pre-retirement help and advice.

He is a member of the Charted Insurance Institute and has a diverse range of clients, including young professionals and retired people. He is qualified and experienced in offering advice on a range of different matters, including savings and investments, pensions, retirement income including drawdown and annuities, pension transfers, inheritance planning, and insurance and protection.

Mark has been verified with VouchedFor since March 2017 and his success is based on combining high levels of specialist knowledge with a commitment to tailor-making his advice to suit individual clients.
About VouchedFor
The Times newspaper looks set to feature a supplement about VouchedFor accreditation, but if you cannot wait that long to find out more, here is the low-down.

In simple terms, accreditation by VouchedFor is seen as a powerful means of conveying and highlighting high-performance standards in the financial services industry.

The aim of the accreditation for financial advice professionals and companies is to celebrate and identify the best firms and advisers working in Britain today. The success of these companies and individuals is based on feedback from real clients.

The criteria to qualify for the accreditation has been formulated with assistance from companies around the UK and the process delivers robust assessments of the transparency and services being offered in Britain.

The very best of the VouchedFor Top Rated Firms will feature in the organisation's 2021 Guide To Top Rated Financial Advisers. This looks set to be included in The Times and in other publications. For more information about our financial services, please get in touch today!
Download Our Client Agreement Here
Image source: VouchedFor